Become a Sponsor of Construction Risk Management Summit 2014

---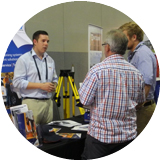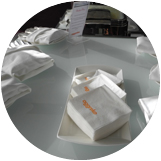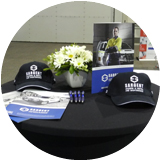 ---
The Construction Risk Management Summit 2014 provides an ideal platform to network and connect with a highly targeted audience. The summit offers a number of high impact onsite networking opportunities.
Sponsoring Construction Risk Management Summit offers you tremendous business opportunities:

Build your brand recognition

Develop new business markets and channels

Build face-to-face professional relations with senior executives

Demonstrate your product or service to a highly targeted audience

We have a number of sponsorship packages available that will provide your company with immense exposure and a cost-effective sales and marketing solutions that extends well beyond the Conference. Your organisation's involvement will present you with new contacts and unequalled exposure, culminating in an event which will bring you face-to-face with your key customers and prospects.

Who to expect at CRMS 2014?
Risk Managers & Advisors

Project Managers

Site Managers

Construction Risk Underwriters

Construction Lawyers

Insurance Advisory

Contract Managers

Contractors

Design Managers

Engineers

Environmental Managers/Consultants

OH&S Managers

Procurement Managers

Quality Assurance Specialists

Quantitative and Qualitative Managers

Surveyors & Estimators
For sponsorships, please contact
Saumya Dabarera
Business Manager
Ph: (03) 9545 0360
Email: info@expotrade.net.au